Exhibition area: 4,000 square meters  Exhibitors: 300 exhibitors  Quantity: 5,000 people
The UAE Dubai International Coatings Exhibition (MECS2018) was held in Dubai, United Arab Emirates from March 19-21, 2018. Once a year, it has become an important coating professional exhibition in Middle East and the Gulf region.
2017 Dubai International Coatings Exhibition , the exhibition area was approximately 4,000 square meters, 300 exhibitors, attracted a total of more than 5,000 paint industry professionals from 83 countries. Regardless of  number of exhibitors, visitors, or exhibition area , all have a greater increase than previous exhibition, and exhibition effect is very good.  Mr. Zhao, chairman of Namei, with his friends and colleagues of our Foreign Trade Department attended the exhibition.
Exhibits:
1. Coatings and various raw materials, dyes, and pigments;
2, adhesives, inks, auxiliaries;
3, fillers, polymers, resins, solvents, paraffin;
4, test equipment, paint and coating equipment.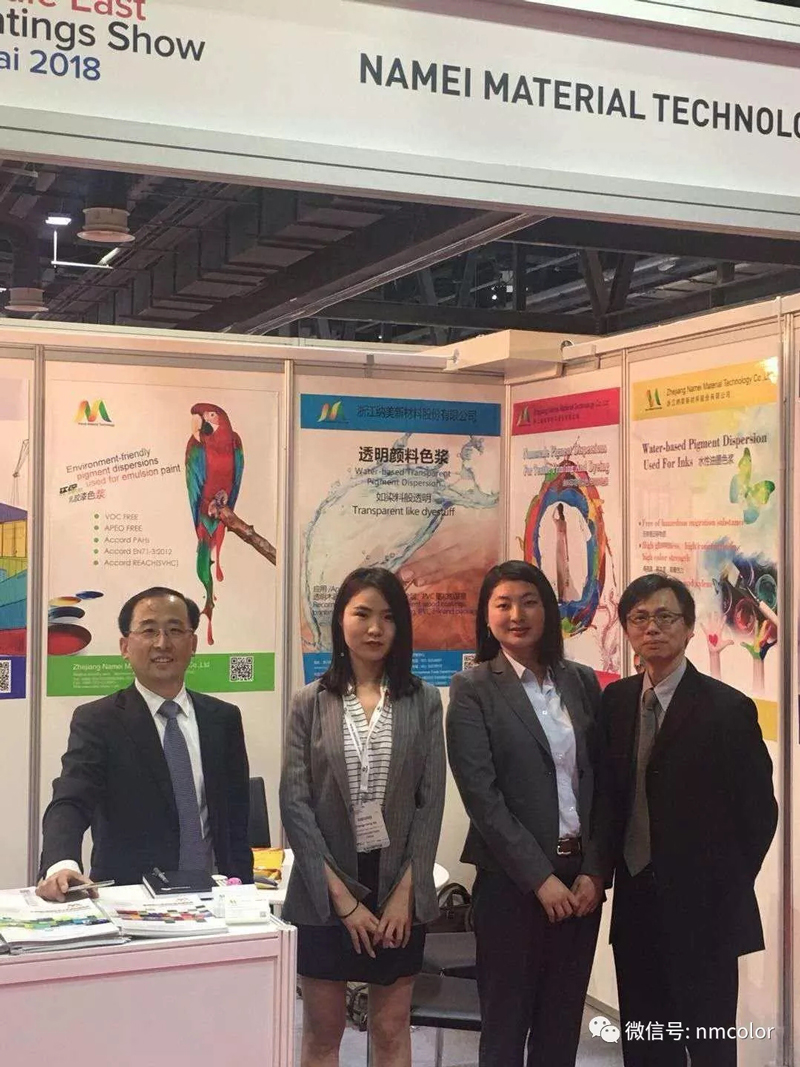 Namei New Materials Co., Ltd. has two famous trademarks – both English are Shining, which was rated as China's top ten famous trademark of paint additives. Our dispersions have passed Intertek Chemical Green Leaf certification, Ecopass-port Swiss textile chemical certification, and comply with a number of international safety regulations such as PAHs, RoHS, and EN71-3. They are widely used in coatings, inks, paper, textiles, latex, stationery, etc. Digital jet ink, agrochemical products, and optical film coating applications.
Difficult desert journey, many cars are stuck in the sand. Only the team drive together ,it can move . Just like the company, only the team work together, it can win!