Zhejiang Namei Material Technology Co.,Ltd
Company Profile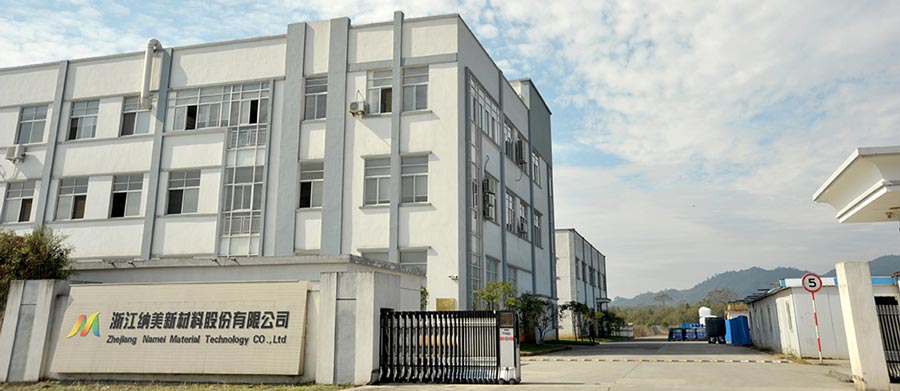 Zhejiang Namei Material Technology Co., Ltd (Stock code: 833467) is a specialist in the manufacture, R&D,,  marketing of nano-scale pigment dispersion and UV/LEV functional materials.
The company was established in year 2010, located at Anji, Zhejiang, a nice location with easy access to main seaports and pigment hubs in China. Our products are widely used in industries including coatings, printing inks, paper, textiles, latex, cosmetics, UV/LED coatings and many others.
Zhejiang Namei is dedicated to product development and technology innovation. The company has close ties with several well-known research institutes and multinational company research facilities worldwide, such as China Textile Academy, Jiangnan University, and Princeton University. Many of our R&D team members are listed in our national or provincial "Thousand Talents Plan", who graduated from world renowned academic institutions in China and the US.  In addition, we have several technical advisers and consultants from universities and industries.
Namei is certified by Intertek, GOTS and Ecopass-port as ISO9001, ISO14001, OHSAS18001. We comply to many international standards of PAHs, RoHS, EN71-3 etc.