20-21 June 2017, Zhejiang Namei New Material Technology Co., Ltd
held Asia Pacific Distributors Conference with the the theme of "In line with the trend, Green Imagination"at Anji Baicao garden Resort Hotel.
It was a complete success, perfectly interpreted the company's development planning and business strategy, also led everyone to experience the green atmosphere  of journey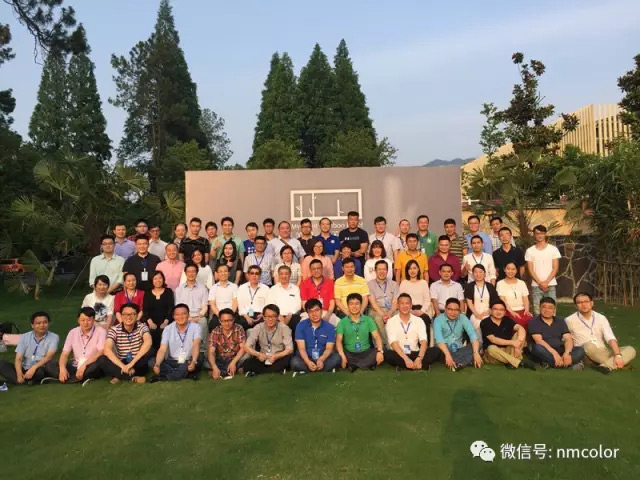 Water-based pigments dispersion manufacturer – In 2017, Namei New Materials held an annual distributor conference at Anji Baicao Resort Hotel. The theme of this conference was "In line with the trend, Green Imagination", and representatives of Namei New Materials meet nearly 60 dealers from the Asia Pacific region. During the meeting, Namei shared the achievements and glory of past year with all dealers, and formulated a new year's development plan to create a new glory in 2018. Full of honor and touch, full of passion and power!
 Let me give you a review of the exciting content of the event.
Chairman reviewed the company's development
Chairman's speech
At the beginning of the conference, Mr. Zhao, the chairman of Namei New Materials, extended his sincere greetings and thanks to the guests and officially kicked off the conference. Re-interpreted 2018 Namei new market strategy, and detailed the products and services provided by Namei. He said Namei is based on products, customer-oriented, and dedicated to dealers. The customer's trust is the best affirmation for Namei and the greatest reward for dealers.
Product marketing , quality standard
Subsequently, the representatives of Namei made detailed explanations on the products and conveyed the core spirit of the brand. Only the ingenuity can be far-reaching. Namei still sticks to an ingenuity in this era and insists on being a craftsman. Always integrate the concept of safety and environmental protection into the product genes, and bring new color to consumers with a reluctant craftsman's heart. Never follow the wave, never get up and down.
Celebrate the successful development of new products, the manager of the R&D center and the manager of the sales department Mr Zhang.
Dealers visit factory
Thanks dinner, propose a toast
On the evening of 20th, we moved to Anji Meicheng Bamboo Hotel in Huzhou to hold a thanks dinner.
The time of gathering was always short, and the meeting ended in a wonderful dinner. New journeys and challenges are at hand. Under the guidance of the main theme of this conference, Namei will continue to work hard in development of the market, the quality of products, adhering to the quality of the ingenuity, the channel as the source, and the customer as the respect. At the same time, Namei will continue to provide more competitive products and services to users and all partners, and break through with the dealers to lead the future, and hope to take the lead in the unpredictable market and climb the new peak!